Blade Tech Reviews
Blade Tech Reviews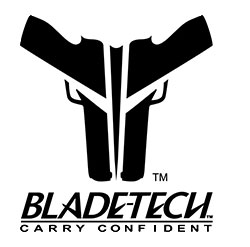 Blade-Tech Industries is a manufacturer of custom, production thermoplastic, injection molded tactical holsters, knife sheaths and magazine pouches. The company is owned by knife designer Tim Wegner.
Blade-Tech supplies holsters and sheaths for such famous knife manufacturers as Cold Steel, MicroTech, Boker, Smith & Wesson, Mission, Buck Knives, and many others. Except tactical equipment, the company produces their own top-quality knives.
Blade-Tech manufactures modern tactical and combat knives that are aimed for extreme conditions and military operations. Their tactical folding knives feature a hole for fast opening.
Blade-Tech designed and patented their own modular attachments such as TEK-LOK, the Molle-Lok and the TMMS (Tactical Modular Mount System).
Blade-Tech holsters, pouches and knives are used by members of law enforcement departments, Special Ops, civilians, competition shooters and military agencies worldwide.
Below is a chart showing the best Blade Tech knives on the site as reviewed by multiple users. Keep in mind that there are many great Blade Tech knives out there, but if you can't decide on one after searching the site, choose one off this list and we are confident that you will be happy!