Find the Best Pocket Knives!
Welcome to Kniferating.com! We currently have 1193 knives listed and 1903 knife reviews! The purpose of this site is to provide a venue for knife reviews that is free from the bias of any one person. Whether you are a backpacker looking for the best survival knife, an LEO looking for a good tactical knife, a boy scout trying to choose the best folding knife or multitool, or just an average joe looking for the best pocket knife for every day carry, we have you covered. In addition, we also discuss fixed blade knives, hunting knives, combat knives, machetes, self defense knives and a whole lot more! Please take a few minutes and help your fellow knife enthusiasts by writing a review of one or all of your knives!

Below is a chart showing the best knives on the site as reviewed by users. Each of the following knives is absolutely top quality and gets our highest recommendation. Keep in mind that there are many more great knives out there, but if you can't decide on a knife after searching the site, choose one off this list and we promise you'll be happy!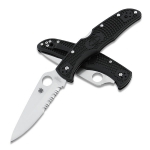 -Price Paid: $65.00
-Used for Every Day Carry
-Owned for Less than 1 Month
Comments:
I bought this knife for $65 (including Illinois taxes) on Amazon. The knife itself is awesome: Spyderco quality and opening circle, super-sharp, grippy handle, long VG-10 blade. The downside is 'I bought this knife for $65 on Amazon'! Is it worth it? Time will tell. The brown alligator handle and super-steel blade make me think so, but functionally, it's no better than my $40 Spyderco Tenacious.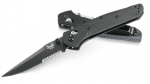 -Price Paid: $165.00
-Used for Every Day Carry
-Owned for 3 months
Comments:
This folder has been on my want list forever. It was worth the wait. With great ergos, lightweight, and good steel, this Osborne design, is a great EDC knife.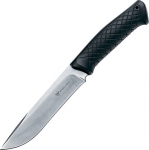 -Price Paid: $80.00
-Used for Outdoor/Survival
-Owned for Greater than 1 year
Comments:
There are not a lot of woods knives in the 6" range for under $100 with stainless steel. This Druid 200 hits a home run in the build and design. The 9cr18mov steel is very tough, which means good edge retention but hard to get a fine edge on it. All in all for the price it is a great camp knife if you are on a budget and want stainless steel.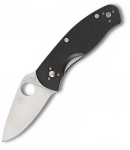 -Price Paid: $26.00
-Used for Every Day Carry
-Owned for Greater than 1 year
Comments:
I bought one of these over a yr ago for use as an EDC. Surprising it was a little on the rough side for opening. Over time it has worked out and opens smoothly now. It fits my hand nicely and makes controlling it very easy in use.The blade steel is equal easily to Aus8 making it a very acceptable general purpose steel for daily use. Doesn't chip or rust easily and holds it edge a fair amount of time. At the price I paid for it was 26 dollars it was a fair deal for it I'd say. But I see now it's being overpriced as the usual custom for Spyderco which they have a tendency to do. If you can find one of these for this price I'd say by one it's worth it. But at full Spyderco price I'd recommend looking elsewhere as you can find better for what they want for it at full price.

-Price Paid: $34.00
-Used for Light Duty/General
-Owned for 3 months
Comments:
I use this little guy around the shop for opening packages, boxes and other small task. I used is to cut back some tulip bulbs and it worked wonderfully. It's definitely sharp out of the box and sharpens up rather quickly. My only complaints are the draw out of the sheath is a little when new and the handles, while making for great ergonomics, are a tad thick and make the knife show through your shirt, when worn around then neck. In a pinch you could use this as a back up. A great little knife that's a bit heavy for the neck, yet too light for this hip or pocket. The sheath is wonderful.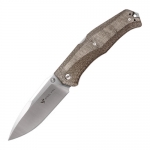 -Price Paid: $200.00
-Used for Outdoor/Survival
-Owned for Less than 1 Month
Comments:
Loved the look and materials, had to have it, hoped the prices would come down so I could start to lie about how much I'd payed for it, which was too much. As of Mar 2016 they are still 195.00 at the lowest.