Find the Best Pocket Knives!
Welcome to Kniferating.com! We currently have 1196 knives listed and 1967 knife reviews! The purpose of this site is to provide a venue for knife reviews that is free from the bias of any one person. Whether you are a backpacker looking for the best survival knife, an LEO looking for a good tactical knife, a boy scout trying to choose the best folding knife or multitool, or just an average joe looking for the best pocket knife for every day carry, we have you covered. In addition, we also discuss fixed blade knives, hunting knives, combat knives, machetes, self defense knives and a whole lot more! Please take a few minutes and help your fellow knife enthusiasts by writing a review of one or all of your knives!

Below is a chart showing the best knives on the site as reviewed by users. Each of the following knives is absolutely top quality and gets our highest recommendation. Keep in mind that there are many more great knives out there, but if you can't decide on a knife after searching the site, choose one off this list and we promise you'll be happy!

-Price Paid: N/A
-Used for Light Duty/General
-Owned for Greater than 1 year
Comments:
A really good working knife in or around the house/garden. Really in its element then and then my favorite. Not an EDC. No, that,s not its purpose. Very good value for money.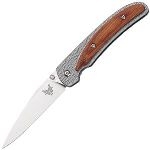 -Price Paid: N/A
-Used for Outdoor/Survival
-Owned for Greater than 1 year
Comments:
A great little knife, well built, stays sharp , not like cheap stuff you constantly have to keep sharpening..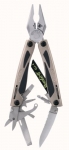 -Price Paid: N/A
-Used for Outdoor/Survival
-Owned for Greater than 1 year
Comments:
I am a charter boat captain and have owned my Gerber 800 for about 15 years. Quite simply the best I have ever owned. The company stands behind their product line better than any company I have dealt with ever. The sheath just wore out after many years and when I called customer care it was replaced free of charge. Way to go Gerber! Capt. Walter Egger, Old Town, Florida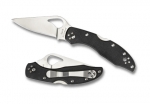 -Price Paid: $19.77
-Used for Every Day Carry
-Owned for Less than 1 Month
Comments:
Ive had this knife for a little under a month and it is awesomen the fit and finish is adequate in my opinion. It opens very smoothly and locks up tighter than my delica 4. Im very impressed, the 8cr13mov holds its edge quite well, and is also very easy to sharpen. Ive used the delica 4 for a long time and this one is just as good in my opinion just the vg10 will hold its edge for about an extra day of regular use. Its an incredible value.

-Price Paid: $200.00
-Used for Every Day Carry
-Owned for 3 months
Comments:
This knife was bought because I had a bass pro shops gift card I went to the knife counter and was look at knives and this one simply felt the best in my hand. I was willing to buy whichever knife I liked best that day I had completely ignored pricing. Not only did it feel the best but I was also able to get one with the carbon scale which I love the carbon is a beautiful weave. (Coming from a racing background I have seen many types of carbon and this was a very aesthetically pleasing weave.)
Moving on the how the knife functions out of the box the knife was not razor sharp but it had no issue cutting paper, tape, and other commonly cut items. The part that stuck out the most to me with the performance of the blade was that while I was cutting it felt exceptional in my hand. The weighting of the knife feels nearly perfect which allows it to be easily controlled. Then while it is being carried it just disappears in your pocket often making the user feel like the knife is not even there. This knife had been my EDC for the past few months but after recently getting a XM-18 this knife has been losing most of its pocket time.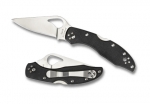 -Price Paid: $26.00
-Used for Light Duty/General
-Owned for Greater than 1 year
Comments:
My knife is the g-10 version. It is like having a g-10 delica with finger choil. I love this knife. The steel is pretty good but not like the vg-10 of the delica. It is very easy to get razor sharp. It holds its edge for awhile too. Definitely not a junk steel. You can usually destroy the edge with 8cr14mov and easily get it back into shape. This is a great little budget blade with a strong midlock and a scalpel like blade. Good ergonomics for a small knife. I just don't see many drawbacks to this knife. It also comes in frn, stainless and now even titanium scales at a reasonable price. I highly recommend this knife.

-Price Paid: $23.00
-Used for Every Day Carry
-Owned for Less than 1 Month
Comments:
I bought this knife to possibly add to my collection and review. I have read alot about this knife. Until recently when I bought my first Emerson I had stayed away from liner lock knives. I heard so much good about the Rat 1 that I would finally get one. All the hype was true. This is a great knife. It has a great lock and the whole knife feels very ergonomic to me. You could use this knife for just about anything and could even press it into a more tactical role if needed. The knife arrived perfect. There were no flaws in mine at all. Very sharp and even centered blade. I just tested a buck vantage in this same price range and this knife blows it away. I gave the Buck Vantage to a friend but I will be keeping this for my collection. I'm carrying it now along with my Emerson. It seems to be able to do whatever I want with it. Just a great knife. Almost perfect. I wish the pocket clip wasn't painted but it's really not a big deal. Buy this. You will love it!!!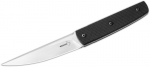 -Price Paid: $89.00
-Used for Every Day Carry
-Owned for 6 months
Comments:
Bought this and wasn't disappointed. Slim, razor sharp, light. Fits well with a suit.
Tek-Lok was add on but worth the add.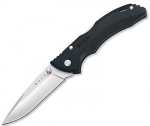 -Price Paid: $19.00
-Used for Light Duty/General
-Owned for 1 year
Comments:
I have several Buck Bantams. One was for my son and another was a gift to me. Unfortunately I don't have much good to say about them. The Bantam has a nice blade profile and finish and actually came very sharp out of the box. Both knives held the edge fairly well. I do not like the pocket clip on the bantam but the knife does carry light. It is light. It is all plastic construction with non-adjustable pins and pivot. The lockup is a joke and both of ours have side and up and down play. If you put much pressure on them while gripping them they can unlock. Not good. The blade centering is very poor but it doesn't seem to affect the function of the knife. I know that this knife is made in the USA and is a Buck but I think that it is a poorly made knife. A good blade in a terrible handle. I would send them both back but the flaws are in the design. These knives are a step above junk knives and are actually fairly durable though. My son still carries his and mine just stays in the cutting block in the kitchen for daily use. We use our knives daily and I like Buck knives but I just really would not recommend this knife. I think a person would be better off paying 5 more dollars to get the Buck Vantage which is a better built knife with a safer lock. Sorry Buck, I hate to be harsh but this knife is a loser.